Merry Christmas to all my followers that celebrate. I hope your holiday was filled with joy. This Christmas was difficult for me. It was the first Christmas I didn't have my sons around. I know that it is a day to commemorate when Christ was born and it is also a day that families get together to exchange gifts and spend time, and in my household it was a pretty big deal for several reasons. Up until I was 12 years old, everyone always gathered at my mom's house for the holidays. My mom cooked a large Thanksgiving dinner and baked and sold cheesecakes in the neighborhood. On Christmas Eve, my cousins, siblings and I would stay up late, shaking our wrapped gifts and trying to figure out the contents of many presents under the tree. On Christmas day, the floor was a mess with wrapping paper and we all sat down for a delicious meal; my mom was a great cook. My mom shared her birthday with New Year's Day so she was always out celebrating and my cousin and I would celebrate with a toast of sparkling cider and watch the ball drop on television. Around my 12th birthday, my mom decided to rejoin her past religion for which there was no celebrating of holidays and all those parties came to an abrupt end. Our household became very religious. When I grew up and had my own family, I started my own traditions during the holidays and it always involved my sons.
We had some of the best Christmas's ever. We always put up the tree together after Thanksgiving while listening to Christmas music and one of our traditions was, every Christmas Eve the boys were allowed to open one gift and it was always a new pair of PAJAMAS! After a few years, they knew what gift I would allow them to open but it never stopped them from asking. And each year, they smiled as they put on their new pjs on Christmas Eve. My sister and her kids would come over for dinner every year too. And on the few occasions where we traveled for Christmas (and always had extra kids) we went to the Poconos (a mountainous region in PA) and we stayed overnight in a villa. The kids could go snow tubing, paint balling, horse back riding and other things. One year, we took them to the outlets in the Poconos, gave them money and told them to go shopping for whatever they wanted. (Mind you, we have 5 kids combined) For New Years, we often watched the fireworks together and had a midnight toast with sparkling cider, just like when I was a kid. Last year, my boys and I traveled to Bahrain and Oman for the holidays. But this year, my boys were not with me and neither were my step-daughters and that was sad. I could hear the sadness in my sons text messages he sent me and I'm sure he could hear mine. It was never about the gifts, but the time spent together was priceless. We could always count on that time of the year being fun and filled with love.
But my hubby and I made the most of this Christmas. We got dressed up and had brunch at the Ritz-Carlton with our Doha friends. It was a festive Brunch and the Chefs tried their best to accommodate my vegan lifestyle but I wounded up eating some seafood anyway (OOPS). I know I am such a bad vegan but on special occasions I tend to let lose a little.
Afterwards, we played spades and dominoes with Jennifer and JD and Jennifer and I were vindicated again with a win over the men.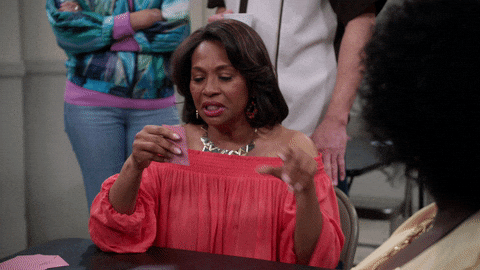 It was a nice day but the memories with my family sustained me the most.
This is one of those thorns from the roses of expat life. The holiday season can be especially difficult. So if you are one of those expats that find this time of the year depressing, know that you are not alone and next year do something about it to change it, as I plan to do as well. As almost all of our kids are grown now, it is time to make new traditions!
Merry Christmas from Darryl and I!