Anyone who has known me for several years will not be surprised by this post so here it is. Even all the way in the Middle East, I have found a way to enroll in school. I'm the one whose family members say 'has made a career of school'. I've been in school beyond primary school off and on since 2001; ever since my oldest son was 2. Well this time is not for a degree but it is to add intellect to my brain. What can I say, I love learning! I did say, I would like to learn Arabic and what better place to do this, than in the motherland and where I can practice it in a full immersive environment. In the end, it's going to look really good on my CV. This was me last night in my first class…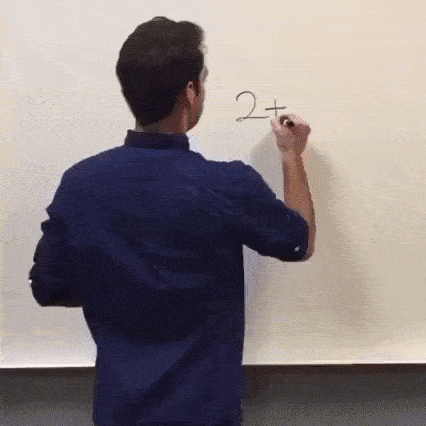 Well sort of. But really it was a great first class. My hubby and I are taking these classes together and this is our first time in school together. We are very competitive so this should be interesting. I think he is a better student than I already. They say teachers make the worst students and they might be right.
We are taking these class at TII- Translation and Interpreting Institute located in Education City. The classes are twice a week on Monday and Wednesday from 5-6:40pm. The cost was 2500 QAR or about $700 usd each. We also received a 10% discount each because of my employer. (Thanks to Larisa Mount for the recommendation and for the course books) This class is called 'Survival Arabic' and you learn speaking, listening, writing and reading. I like that it encompass all of those aspects. There are more consecutive courses that you can take but you must take 'Survival Arabic' first.
If you come to the Middle East, it's nice to know some words and I thought it would be a good idea to share some of the things I learn with my readers each week, so here you go: Lesson 1
I'm sure you have heard of 'Assalamu Alaykum', which is the official greeting among Arabs. It means 'peace be unto you' or hello. The response is 'wa alaikum salaam'- sounds like y-a-lake-um-salahm. You can also say hello with 'Ahlan' or 'Marhaba'. When you say hello back to a male- 'ahlan bika' [ah ha lon bee kah], to a female- 'ahlan biki' [beekee].
'Ana Ismii' [Isme]- My name is____
'Ana min' [mean] America- I am from America
'Laa'- No
'Na am'- Correct 'Haq' [hah khan]- Right 'Tamam'- Ok
'Haadhaa'- That 'Haadhi'- This
Khalas- finished, enough
These were just some of the things we learned in Class #1. We also learned how to write the long and short vowels.
this is one example. I think Arabic writing is beautiful. It reminds me of calligraphy.
Hopefully you learned something today. See you next week!
Maasalama [Mah salama]- Good bye